Amber

Hybrid-Cloud Computing Appliance
Amber is a Smart Home Server with Cloud-Like services.
Amber offers you Total Control over Your Data!
At Home. At Work.
Access your Data Everywhere.
Bring You Data Home with Amber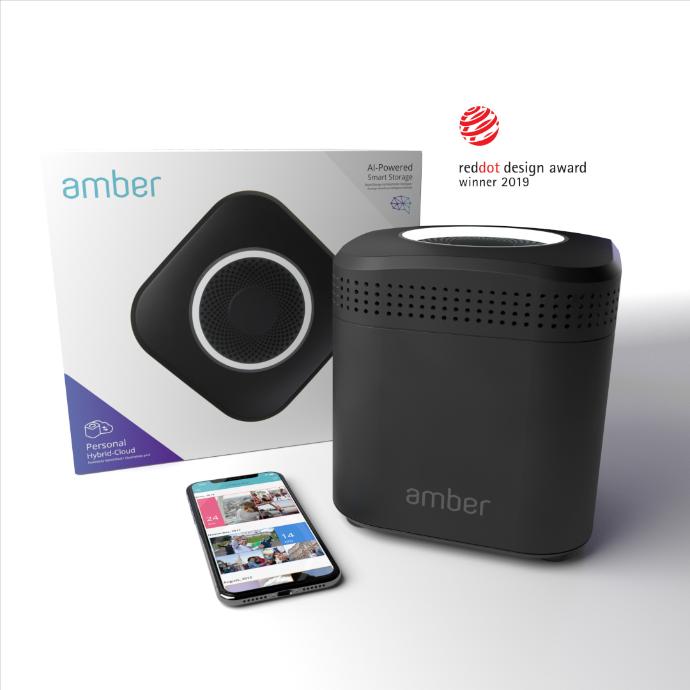 Amber One



M1212-1 (EU) EAN: 4710462980067

Amber One, Cloud-Attached Personal Storage, Smart Home Server with AmberPRO, Dual 1TB HDD, Dual-Band WiFi

Intel ® Dual-Core Gemini Lake CPU (1.1GHz - 2.6 GHz)

Dual HDDs (2.5" 1TB* 2, RAID 1 for Data Protection)


AM1212-2 (EU) EAN: 4710462980074
Amber Plus, Cloud-Attached Personal Storage, Smart Home Server with AmberPRO, Dual 2TB HDD - Dual-Band WiFi
Intel ® Dual-Core Gemini Lake CPU (1.1GHz - 2.6 GHz)

Dual HDDs (2.5" 2TB* 2, RAID 1 for Data Protection)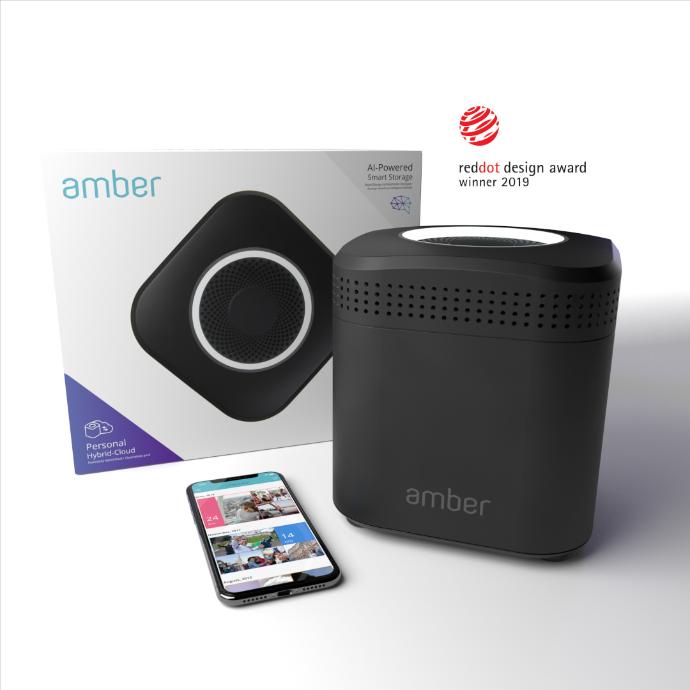 Simple Setup
The guided setup makes it easy to get going and makes running your private cloud painless.
Subscription Free
All current Amber iX features are available without a subscription. Save money every month.
Any Devices
Switch between Android/iOS or Windows/macOS all you want. Your Data comes with you.
Complete Privacy
Always know where your data is and who has access. Encryption adds even more protection.
MyAmber Cloud
Without exposing your Amber devices directly to the public Internet,
MyAmber Cloud helps you acccess your Amber devices from anywhere and share content with anyone.
✔Amber + MyAmber Cloud
Hassel-free Cloud-attached smart storage
✔ Hassel-free hybrid cloud
Amber devices are protected by MyAmber Cloud from ransomware attacks via the public internet.
✔
Secure & Private connection
Easy-to-use Amber iX apps provide a secure and private connection to your Amber without network settings.
✔
Smart AI without public clouds
Grouping and sorting photos with Smart AI provided by your Amber, not by the public clouds.
✔
AmberPRO with Amber Anywhere
AmberPRO can install containerized apps with hassle-free cloud-like services by Amber Anywhere.

✘Legacy NAS with remote access
Network-attached storage connected to public internet
✗Local storage connected to internet
Internet ransomware attacks are on the rise, NAS users need to configure the firewall on the gateway properly.

✗Public web access to legacy NAS
Web portal to access legacy NAS is convenient, but it increases the vulnerability of internet attacks as well.
✗Cloud relay for connection only
Legacy NAS is using a cloud relay service for remote access without cloud space. No remote backup.
✗Add-on Packages add-on risks
Third-party packages are not easy to be managed by non-tech users to prevent attacks from the internet.
Enjoy All Amber iX Features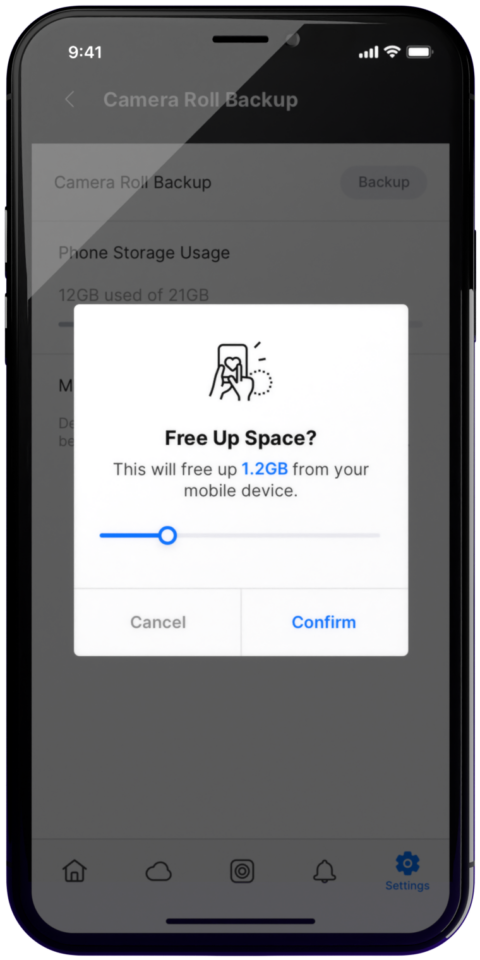 Backup Your Camera Roll and Free up Valuable Space
Automatically backup images from one or multiple mobile devices and free up limited storage space. Amber iX is compatible with both Android and iOS, so you're not stuck with just one manufacturer's solution.
Buy Amber
Organize Images & Remove Duplicates with Ege AI
Organzie and clean up your images with facial and object recognition powered by edge artificial intelligence on your own device. Unlike with other public cloud services, you don't need to give up your privacy for this capacity with Amber iX.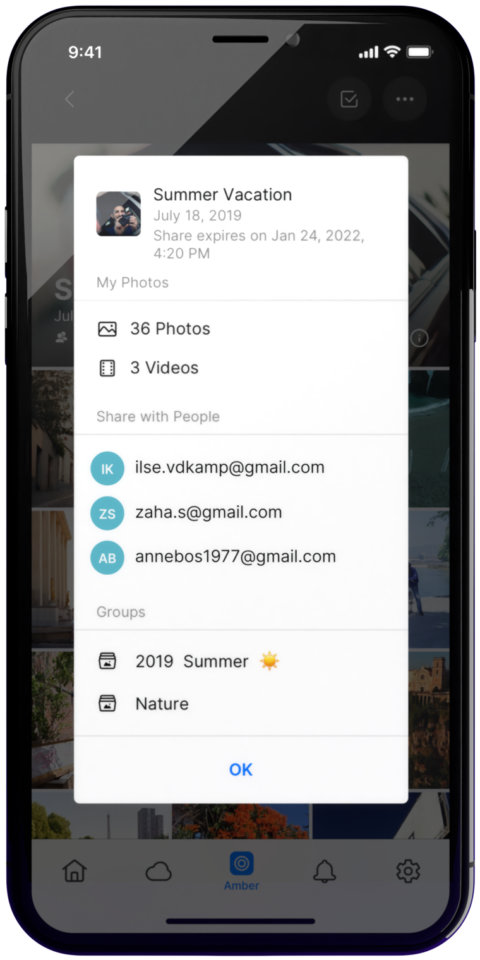 Grant Access to Family, Friends, or coworkers.
Expand the full featuers of your private cloud to your family, friends, or office coworkers and connect more than one mobile of desktop device. You can access your files from anywhere in the world and you can grant access to just the people you choose.
Visit Amber Shop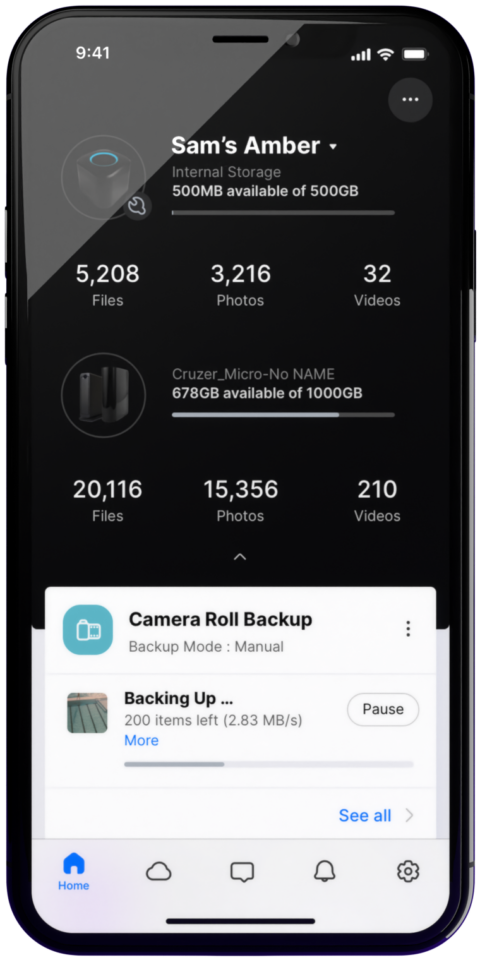 Expand Capacity and Make Legacy Storage Smarter
Pair existing external storage drives to Amber with high-speed USB for increased capacity and smarter storage features.
Visit Amber Shop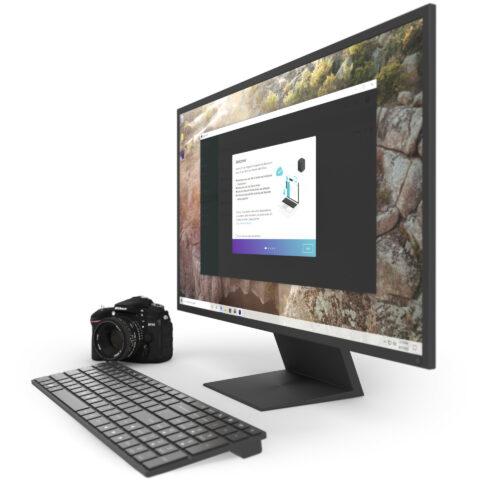 Backup and Share Desktop Files
Keep your most important files backed up in an additional location and make them available to share from your own personal cloud hosted on Amber.
Visit Amber Shop