Enjoy Your Own Private Cloud
Simple, Secure, Subscription-Free
Store your data locally and access it from anywhere. Get the power of the cloud without subscriptions and without sacrificying your privacy.

Two Award-Winning Devices
Meet the Amber family of products designed to give you back control over your digital life. With Amber X and AmberPRO, all your photos, videos, and files are stored safe and secure in your home or office.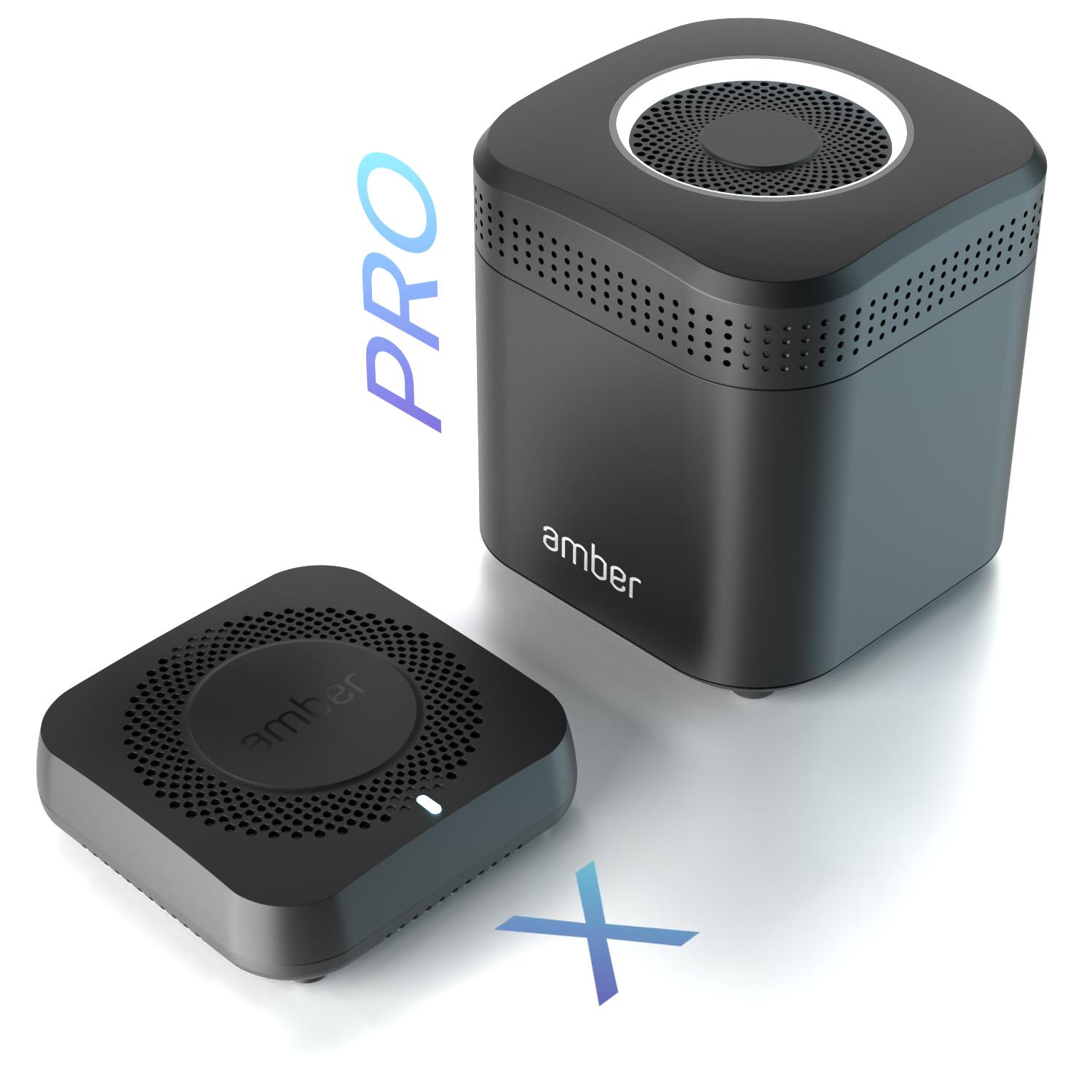 One Powerful App
Amber iX for Mobiles & Desktop
With the free Amber iX app for mobile and desktop, you can access, backup, synchronize, stream, and share from anywhere.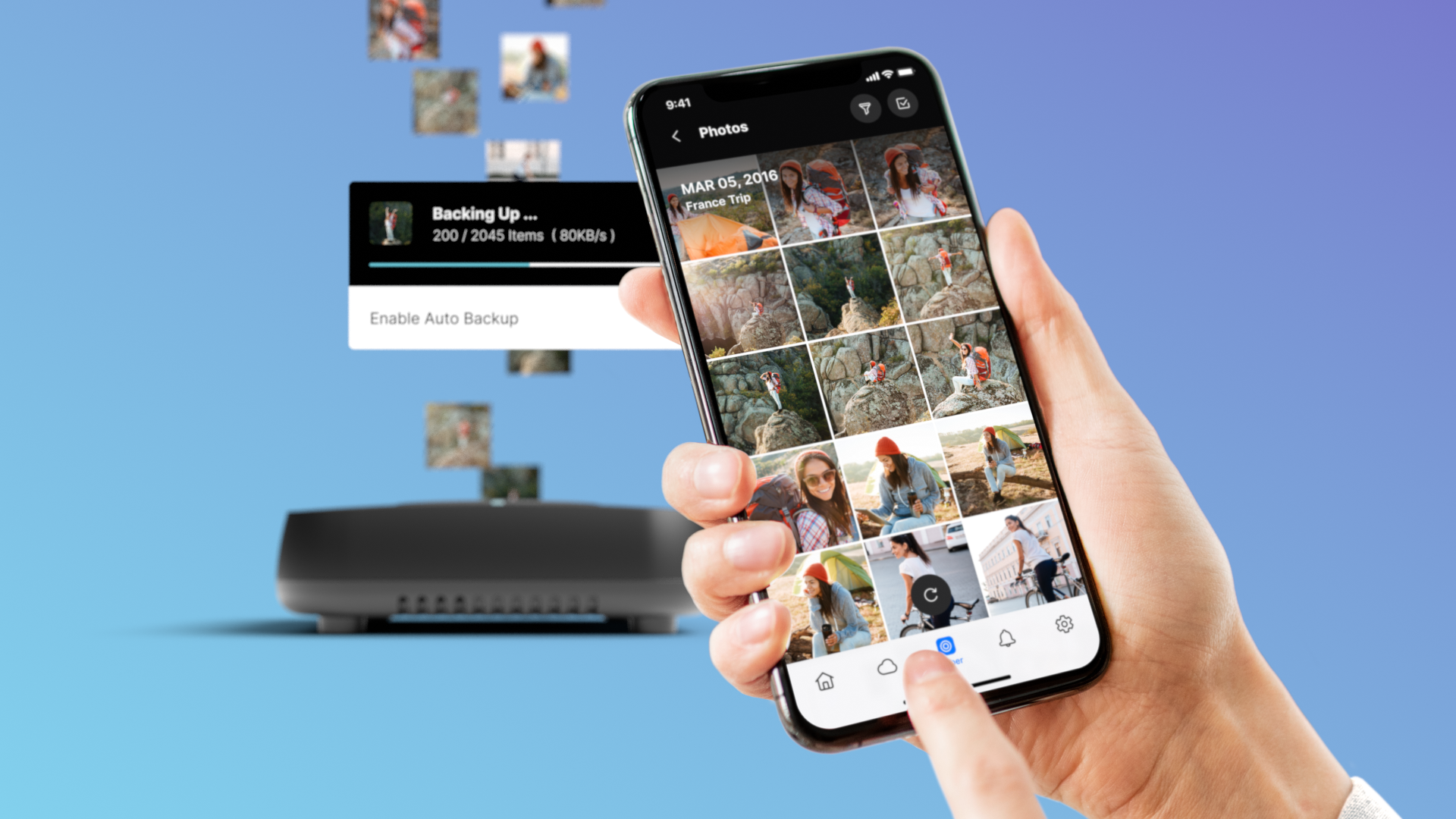 Your Cloud. Your Rules.
Without exposing your Amber devices directly to the public Internet, MyAmber Cloud helps you acccess your Amber devices from anywhere and share content with your family, friends, office colleagues, or anyone else under your rules.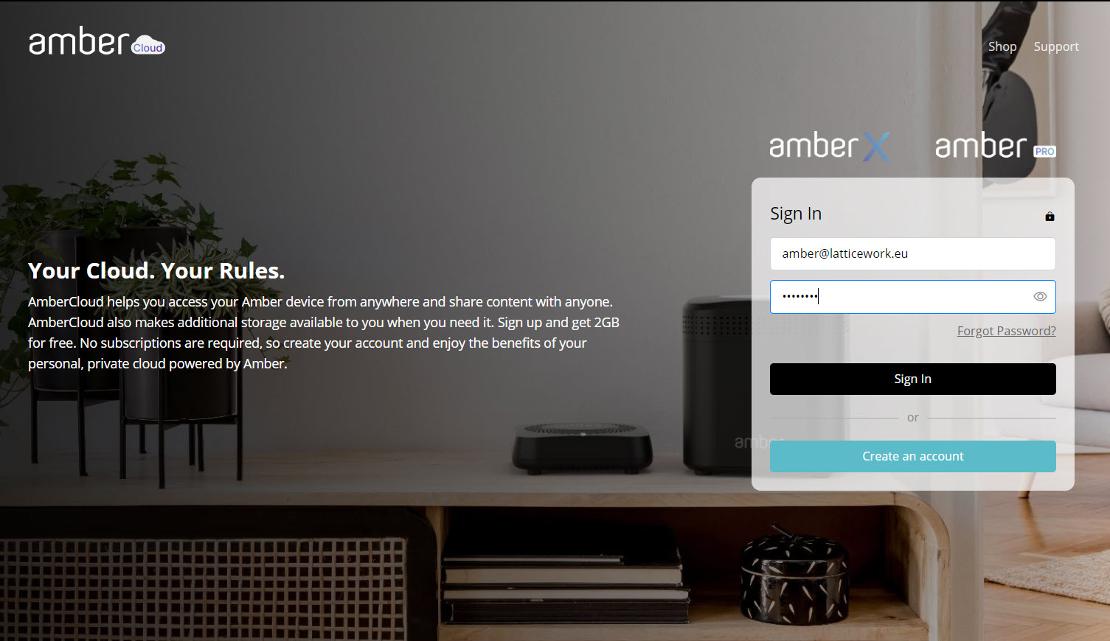 ✔️
Simple
The guided setup makes it easy to get going and makes running your private cloud painless.
✔️Secure
Always know where your data is and who has access. Encryption adds even more protection.

✔️Subscription Free
All current Amber iX features are available without a subscription. Save money every month.


Amber X - Smart Personal Cloud (512GB)
€ 249

.00
(inc. NL VAT 21%)
Home Cloud Storage Hub
512 GB SSD
Amber OS
ARM 6-Core CPU
Bluetooth & WiFi


Amber One - AmberPRO 2TB
€449

.00
(inc. NL VAT 21%)
Home Cloud Server

2 TB HDD (1TB *2)
Amber OS + AmberPRO (Docker App)
Intel Dual-Core CPU
Built-in Router with Dual Band WiFi


Amber Plus- AmberPRO 4TB
€549

.00
(inc. NL VAT 21%)
Home Cloud Server

4 TB HDD (2TB*2)
Amber OS + AmberPRO (Docker App)

Intel Dual-Core CPU
Built-in Router with Dual Band WiFi