The British YouTuber Leonardo from Smart Home Makers has published recently a review of the new AmberPro Smart Homer Server showing the strength and value this personal storage has to offer.
You will find, a step-by-step guide, showing all the content you can get from the Amber all-in-one package. As his specialization is about digitalizing life in your home space, Amber is an indispensable asset for anyone from amateur to more professionalized user who has a dire desire for the commodities and tools to make share and storage easy, faster and safe.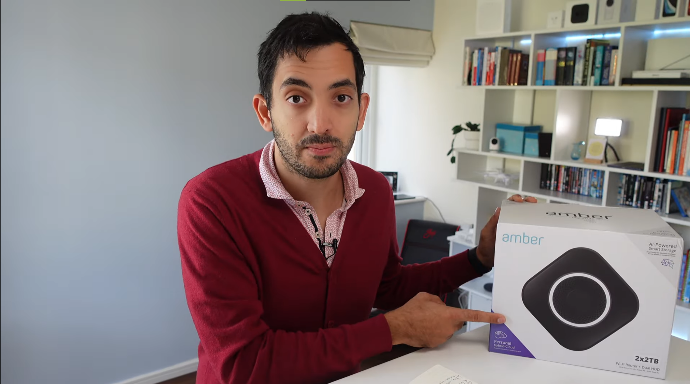 He loves tools to convert digital spaces full of multimedia, mobile phones, smart home gadgets, streaming, the automation you name it! But what if we offer some of these benefits and more in the same device with the capacity to evolve and update to have more in less but with the most privacy than your home can offer?