Photo credit: Dale Meredith
Dale dissues the digital age and how finding the perfect photo storage solution is crucial. While Google Photos has been popular, its limitations have sparked a search for alternatives. One potential challenger is the Amber X, priced at $249. 
'The Ultimate Photo Storage Solution.'
User-Friendly Setup: 
Dale thinks getting started with Amber X is a breeze. With a power cord, Bluetooth and WiFi connections, and your mobile device, the setup process is guided by the super user-friendly Amber iX app. It caters to various operating systems and 'turns the installation journey into a piece of cake.'
Impressive Port Options: 
Amber X offers a variety of ports, including an SD Card Reader for photo offloading, an HDMI 2.0 4K Output for high-resolution media showcasing, a Gigabit Ethernet Port for a reliable wired connection, a USB 3.1 Gen 1 Type-A port for USB compatibility, and a 12V/2A DC Power port to keep things running smoothly.
Wireless Connectivity: 
With 802.11ac 2x2 WiFi and Bluetooth, Amber X eliminates cable clutter and provides seamless wireless connectivity. The 2x2 configuration ensures efficient data streaming with dual antennas supporting two data streams.
Ample Storage Capacity: 
Amber X offers a generous 512GB high-speed SSD internal storage. Expandability is possible through USB 3.1 drives, supporting up to 2TB via SSD and up to 12TB via an external hard drive.
Powerful Processor and Memory: 
Equipped with a 64-Bit 6-Core ARM Cortex Processor and 2 GB DDR4 RAM, Amber X delivers lightning-fast performance, ensuring smooth operation for various tasks.
Compact and Secure: 
With its compact size of 4.9 in x 4.91 in x 1.5 in and weighing just 0.66 lbs, Amber X is highly portable. Its proprietary Amber OS ensures the security of your data with encrypted data transfer, transport, and configurable disk encryption.
Impressive Media Output: 
Amber X supports Chromecast Output, Chromecast Ultra Output, and DLNA Output. It handles various video and audio formats, including high-bitrate options, making it a versatile media player.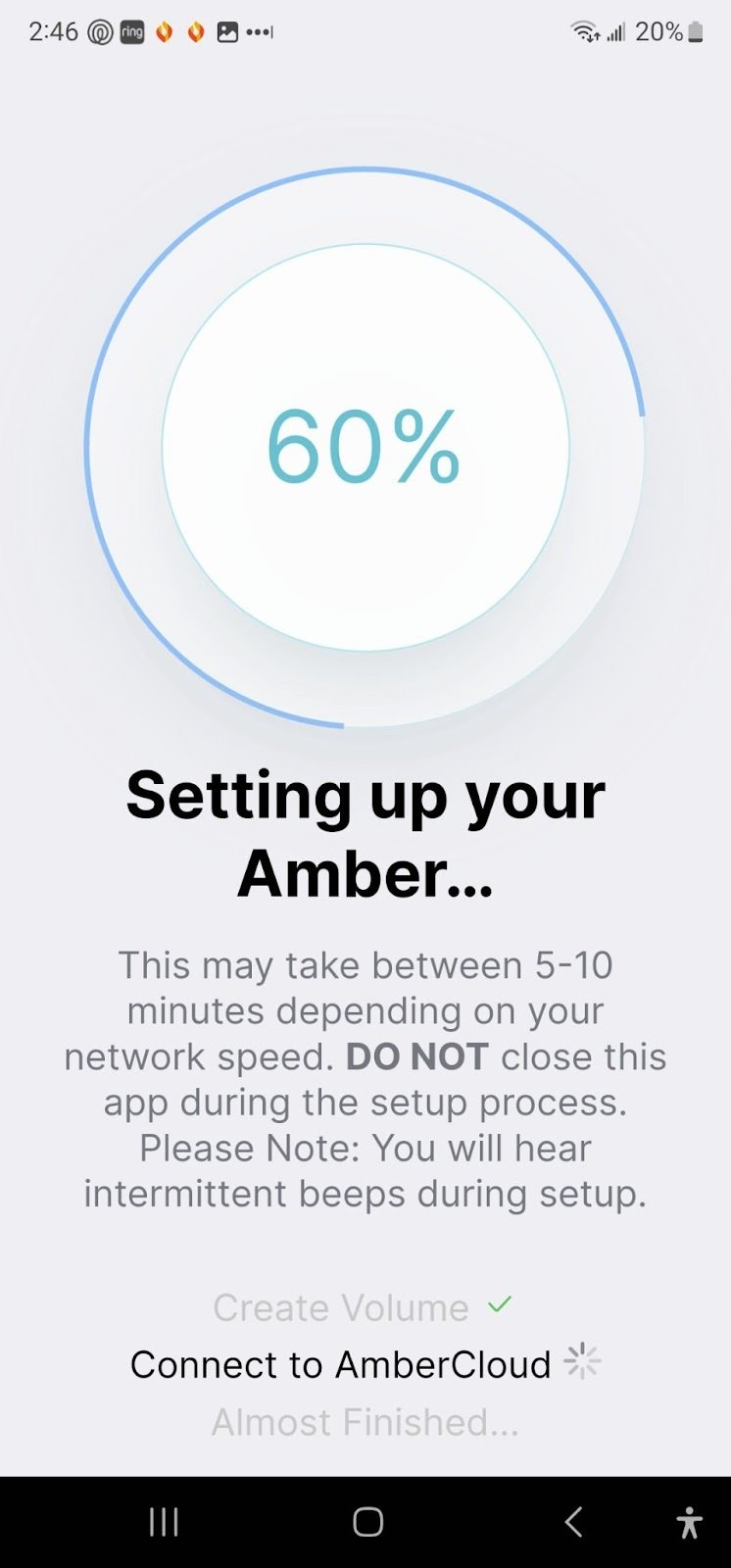 All in all, Dale voices that the Amber X proves to be an impressive contender in the photo storage market. With its user-friendly setup, versatile port options, wireless connectivity, ample storage capacity, powerful performance, compact design, and secure data management, it offers a compelling alternative to Google Photos. Dale's journey into Amber X showcases its potential as a reliable and feature-rich photo storage solution.