"A private cloud with no monthly fees"
The Portuguese YouTuber Hugo Medeiros from the channel of the same name has published in the beginning of March a review of the Amber X showing the strength and capabilities that this product has to offer.
There is a complete video that shows the advantages of the Amber X in the daily life at home. With its channel focusing on useful high-tech news, Amber X fits into today's must-have devices for those who want secure cloud storage accessible from anywhere. "You can be in Australia and access your data".
Amber X is obviously compatible for both iOS and Android.
As soon as the Amber X is connected to the internet you have access to a massive 512GB of storage. 
"Easy to configure and set up, the company's support reacts quickly to any questions about the Amber. "
"The Amber is super EASY to set up," 
as he says.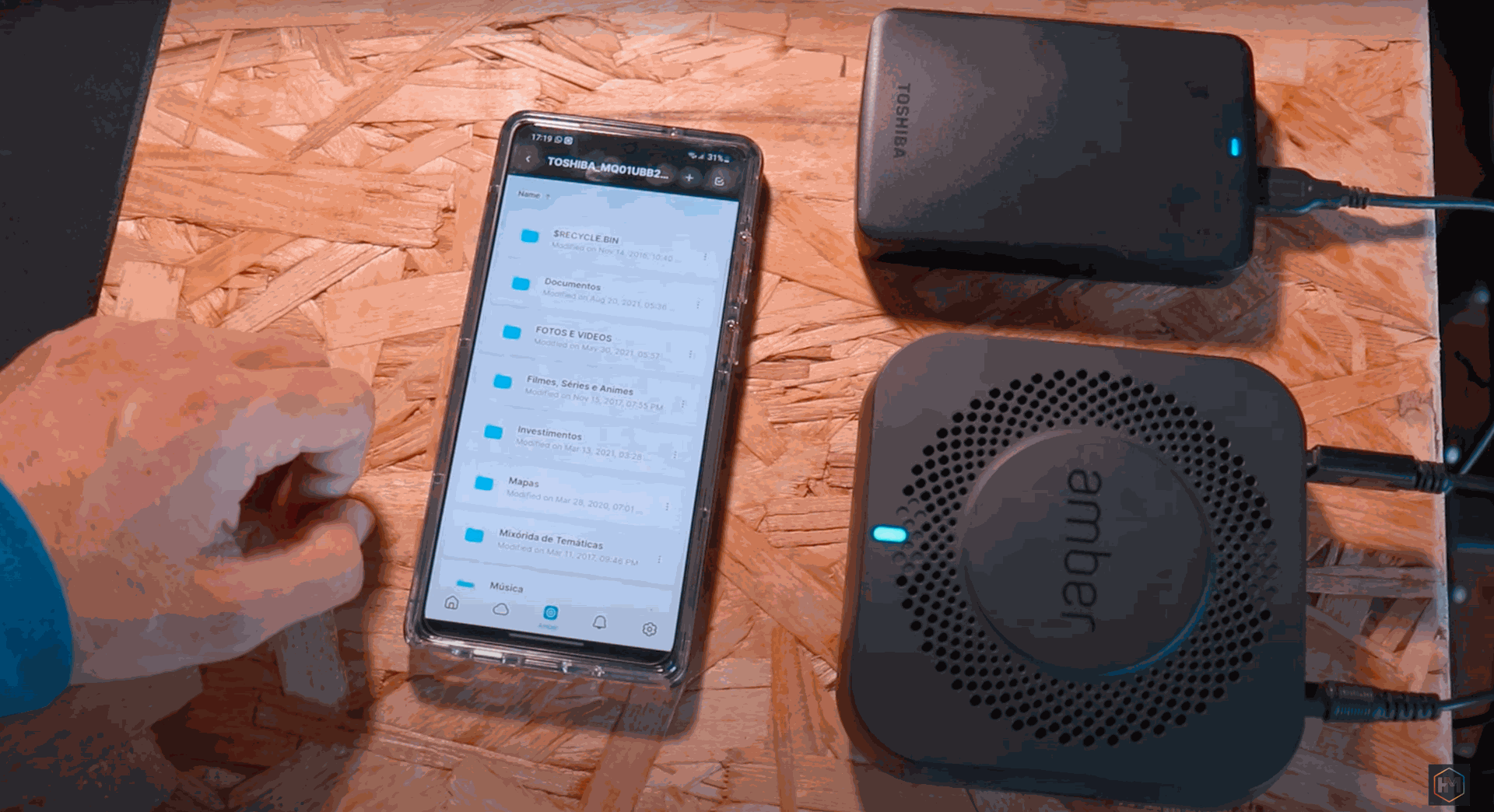 The possibilities with the Amber X are many, including learning in his review how to connect an external hard drive to the Amber X to further expand storage. The device immediately recognizes the external hard drive and backs up your data in an instant
He shows exactly what the benefits of the Amber X are and what it brings. 
You're going to say to yourself, but what's the advantage of storing your data from an external hard drive to another hard drive?
As Hugo says in his video, storing that data on the Amber X allows you to access it from anywhere.
"This saves you from having to constantly carry your external hard drive with you to use it. 
With the Amber X, access your external hard drive

from anywhere

"
Thanks to the HDMI socket, you can share your videos/photos on your TV or use the TV cast.
Should such a product contain monthly subscriptions or paid options? Absolutely not, the Amber X after purchase is totally free, with no hidden fees, enjoy your Amber 100%. 
You will also discover the possibility to make an automatic constant backup of your photo film but also the possibility to set up an offline backup file to be able to access your photos/videos even WITHOUT a connection.
Take advantage of Amber's Cloud allowing you to get additional storage totally free.
The video will show you all the capabilities of Amber and will help you understand everything about how Amber X works, how to use it properly, how to back up photos, how to use the Amber cloud, and how to set up Amber. 
A part of the video is also dedicated to an explanation of how to use the Amber via his computer.
Hugo recommends the Amber X for its daily usefulness and the price remains affordable for the capabilities it can offer.
We let you go and see his very interesting and explanatory review, as well as his Hugo Medeiros  High-Tech Channel, which contains a lot of other very interesting videos on other subjects.